Tuners
Showing the single result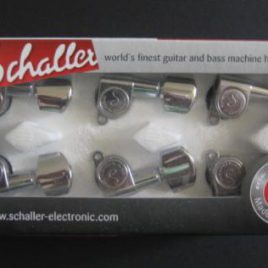 Schaller M6 Mini
Schaller M-6 Mini Guitar Machines
Popular high quality tuners with cast gear housings and maintenance-free sealed lubrication. Adjustable knob tension.
The M6 Mini's have the same design features as full size M-6 tuners, but with compact housings and smaller knobs.
• 14:1 ratio • 10mm (13/32") diameter pegholes required • Removable metal knobs • Mounting screws, threaded hex bushings and washers included • Set of 6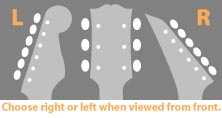 ---
Installation Tips Mounting screws: Pilot holes required. Installing delicate screws into hard wood requires great care and accuracy.  Lubricate the screw threads with cutting lubricant (also wax or a bar of soap) to reduce friction and help them thread properly.
$

74.95
Select options